The task:
To design an Amazon exhibition stand which could be deployed EU wide.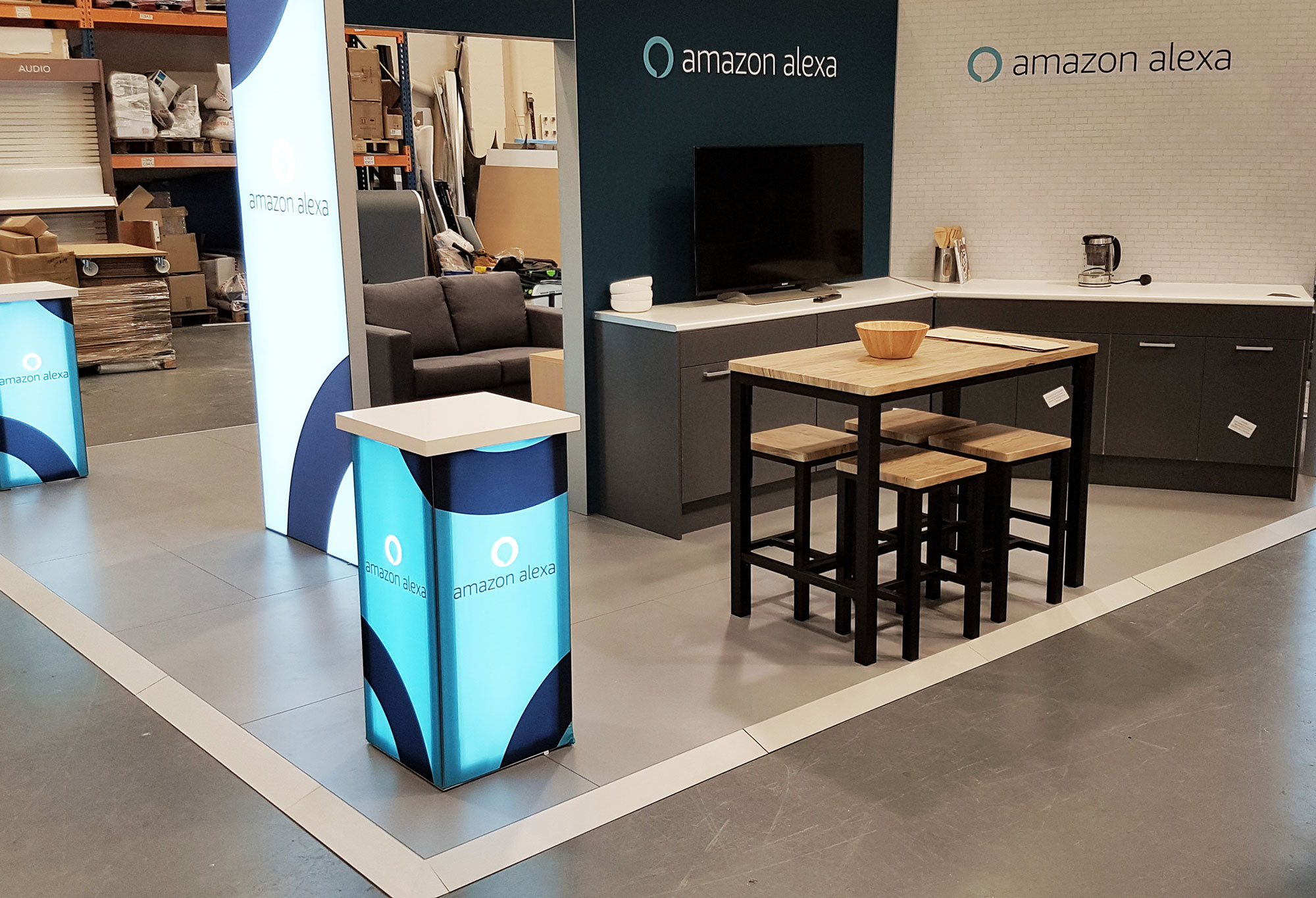 Our journey:
We researched into the audience for the stand and what they would specifically need it to deliver. The primary use was to train field marketing teams on the full range of Amazon devices so we ensured the stand emulated a home environment – allowing for live demonstrations and showing how the devices could be used in and around the home.
What we're proud of:
Creating a solution which incorporated multiple languages and was scalable in size, reusable and updatable. We also coordinated the installations across Europe with a very tight timeline.