The task:
Launch the latest flagship devices into the Samsung KX store.
Our journey:
The S20 range is focused about the incredible camera. We looked at how the camera has evolved over time and in particular the lens which we used as our inspiration to create an artistic, eye-catching display that not only attracts customers and creates intrigue, but also allows shoppers to trial the 100x Space Zoom feature.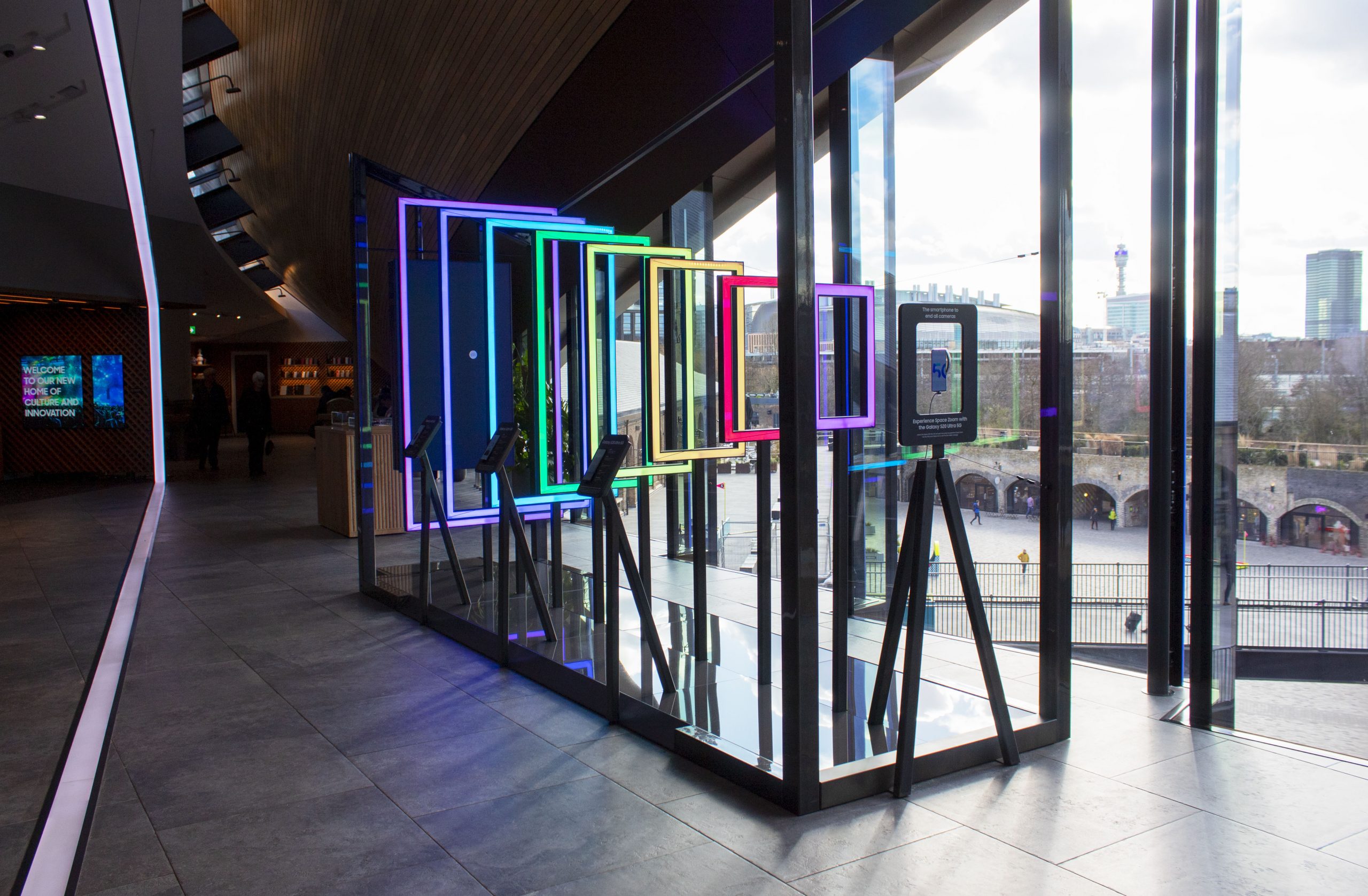 What we're proud of:
The undeniable impact of the design, the stunning link to the evolution of the camera and the timely delivery despite a very condensed critical path.
It's been an absolute joy to work with PL Blake to bring the new Galaxy S20 range and Z Flip devices to life at Samsung KX. Their work on the two hero displays for our new experience space pushes the boundaries of traditional retail and demonstrates a show-stopping, interactive way to drive awareness of our new devices that's meaningful to consumers.

Andrea Ferrara-Forbes

Head of GTM Premium Retail Samsung